Similarly, polls and surveys are great feedback tools for intelligence gathering and for marketing purposes. If you are a teacher looking for a tool to create online tests quickly and easily, or a marketing professional looking to quickly generate a nice-looking survey or poll, this is the post for you.
In this post, we've compiled 20+ web-based quiz makers that allow you to create and publish quizzes in just minutes. Some even help you assess the tests and grade candidates automatically and in real time. Additionally, some of these tools support embedded multimedia, have stunning design templates and allows you to export the quiz data in various formats.
Some of the tools are free, while others have various pricing plans. Please visit the sites for more details.
Our favorites
There are plenty of quiz-making tools out there with a variety of features. If you don't have the time to go through them all, check out our top 10 picks.
With quizzes made with ClassMarker, candidates can take a test and have their papers graded at the same time. The quiz works on multiple platforms and can carry its own custom branding as well as custom certificates, which can be awarded to the test-takers right after the exams. The free plan has limited features but still allows 100 tests per month.
SoGoSurvey provides marketing solutions for attracting customers. Various tools such as surveys, e-mail invitations, reminders, and alerts are provided to help the users. It has some premium plans and a basic free plan, but no top of that it also offers free annual licenses for students and NGOs.
HelpTeaching targets teachers who want a mix between personalized content and advanced features for building tests and quizzes. The tools allow to embed images and equations, search for questions, write a header, save tests in PDF format, and schedule online tests. There is a free, limited-access plan, and three other tiered plans.
FlexiQuiz offers public as well as private sharing of quizzes. It offers cool features such as auto-grader, reports, email invites, images and videos support, and timed tests. All the details (users and their answers) get saved in your quiz's database, and can be exported in PDF format. FlexiQuiz has a free and premium plan ($15/month).
SpeedExam allows for the creation of quizzes related to various subjects. The tool has an integrated SMS and email system to inform the candidates on details about their exams, and offers many more advance features and tools such as exam monitor, various question types, etc. There is a free plan and two other pricing plans.
Polldaddy enables users to create surveys, polls, quizzes, and ratings. Depending on the plans you opt for (free or 2 other premium options), you can control media and theming options, style the CSS of the quiz, embed forms to collect info from users and export the data to various formats.
GoConqr enables users to create and take quizzes. Users are able to give quizzes, share and embed them, track your scores and compare it with the average score of others. The site also provides a library of millions of learning resources that help you learn better.
Survio creates mobile-ready quizzes and surveys, and helps to grab results from the quiz-takers online. One can create various types of quizzes (there are 17 types) with over 70+ stunning designs, using more than 100 ready-made templates. There are 4 different pricing plans, one of which is free.
Kahoot provides discussion and survey tools, apart from quiz creation. The quizzes can be limited to only those with a PIN, thereby enhancing security of the tests. It can also be used for creating learning games and introducing new topics to masses, say the whole classroom. Kahoot is free.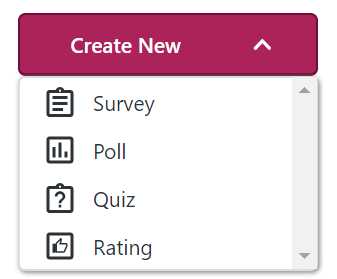 And here's more…
Riddle 2. Riddle allows publishers to create lists, polls, quizzes, and personality tests. It also allows you to embed images, and generate leads using provided marketing tools. Apart from a free plan, there are three other plans: Starter, Pro and Business.
QuizStar 1. Instructors can duplicate and share quizzes, multilingual quizzes, report tools, whilst students can take quizzes, review scores, and search for online classes.
EasyTestMaker 1. Make alternate versions of the test to reduce chances of cheating. Includes built-in spelling checker, automated formatter, automatic grader, and data exporter.
OwnExams 1. Create tests with objective results, automatic as well as manual evaluation, result management, and advanced security using exam ids and passwords.
Online Quiz Creator 1. Create quizzes in various formats: multiple choice, text or image questions, multiple right answers, and have the test-takers results propped up in a leaderboard. The quiz works for both mobile and desktop platforms. Pricing plans include a free plan (15 questions per test) and 3 other paid subscription plans.
Proprofs 2. Provides pre-defined templates for creating 100,000 types of quizzes. Can be used to create training courses, polls and surveys, flashcards and more.
Free Online Surveys 2. Free Online Surveys provides advanced options for quiz creation such as automated scoring, page designing and branding, and exporting to PDF/Excel/Word formats for free. The website offers an easy-to-use interface, and features multiple question formats and data protection.
QuestBase 1. Comes with an embedded question banks, personalized certificates, assessment tool and feedback tool.
GoToQuiz 1. Has only three kinds of questions, is simple to use, but can be used to create various types of quizzes including trivia, classic, and multiple-answer quizzes.
Qzzr 1. Qzzr provides easy embedding and sharing options that allow one to place the quiz on any website. The publisher can track results and monitor the quiz through the Qzzr dashboard. It also allows for placing labels, leading links, offers, and promotions to help attract audience to your website. Using Qzzr for free requires your quiz to carry its branding.
Make a Quiz 1. Choose a title and color for your quiz, set the questions, and done. You can now share the quiz with others.
PlayBuzz 2. PlayBuzz creates free good-looking quizzes in the form of swiper, cards, polls, trivia, ranked list, and many more. Sample quizzes are also provided to give the user an idea about the different quiz types. The quizzes are fully customizable, and can be modified by the users as per their requirements.
Testmoz 1. Create multiple-choice questions just like in written examinations. The test is guarded by PIN to enhance security, and the answers can be exported in CSV format.
Vocab Test 1. Quizzes created can be attempted without signing up, and easily shareable with friends.
Revision Quiz Maker 2. Revision Quiz Maker is tool that allows users to create quizzes on various devices using multiple question types. You can attempt and share quizzes over email and social networks, and see the scores in real time. It is available as an app on iOS, Android and Windows Phone.
AlltheTests 1. Contains a comprehensive database of quizzes published on the Web. Can also include a quiz introduction to inform candidates about rules and guidelines.
Enjoy!