Zhongguancun Science City is a destination for innovation and entrepreneurship and has established an innovative ecology for the development of the intelligent connected automobile industry," said Lin Jianhua, deputy director of the administrative committee of Zhongguancun Science City.
The area welcomes innovators from home and abroad to discuss the development of the emerging industry, Lin said.
A project centering on the technology that allows vehicles to communicate with the overall traffic network was a winner at a recent competition organized by Zhongguancun Science City and the administrative committee of Zhongguancun aimed at exploring innovative ideas in autonomous driving.
The vehicle-to-everything — also known as V2X — project uses 5G and technologies developed by Nebula-Link, a Beijing-based service provider of intelligent connected vehicles and smart traffic systems.
The program is designed to be installed in vehicles and on roadsides with the aim of increasing efficiency and safety in public transport through a cooperative vehicle infrastructure system and intelligent connection network, according to Wang Yizhi, co-founder and vice-president of Nebula-Link.
"It can inspect some unknown traffic circumstances for pedestrians and vehicles and thus help improve the safety and efficiency of public transport," Wang said.
"As a company developing V2X technology and products, the award means that V2X is winning great attention and recognition," Wang said.
V2X is not only crucial to autonomous driving but is also key to smart transportation and the construction of an intelligent city, he said.
Apart from competitions, Zhongguancun Science City's autonomous driving demonstration area is attracting autonomous driving players to conduct road tests.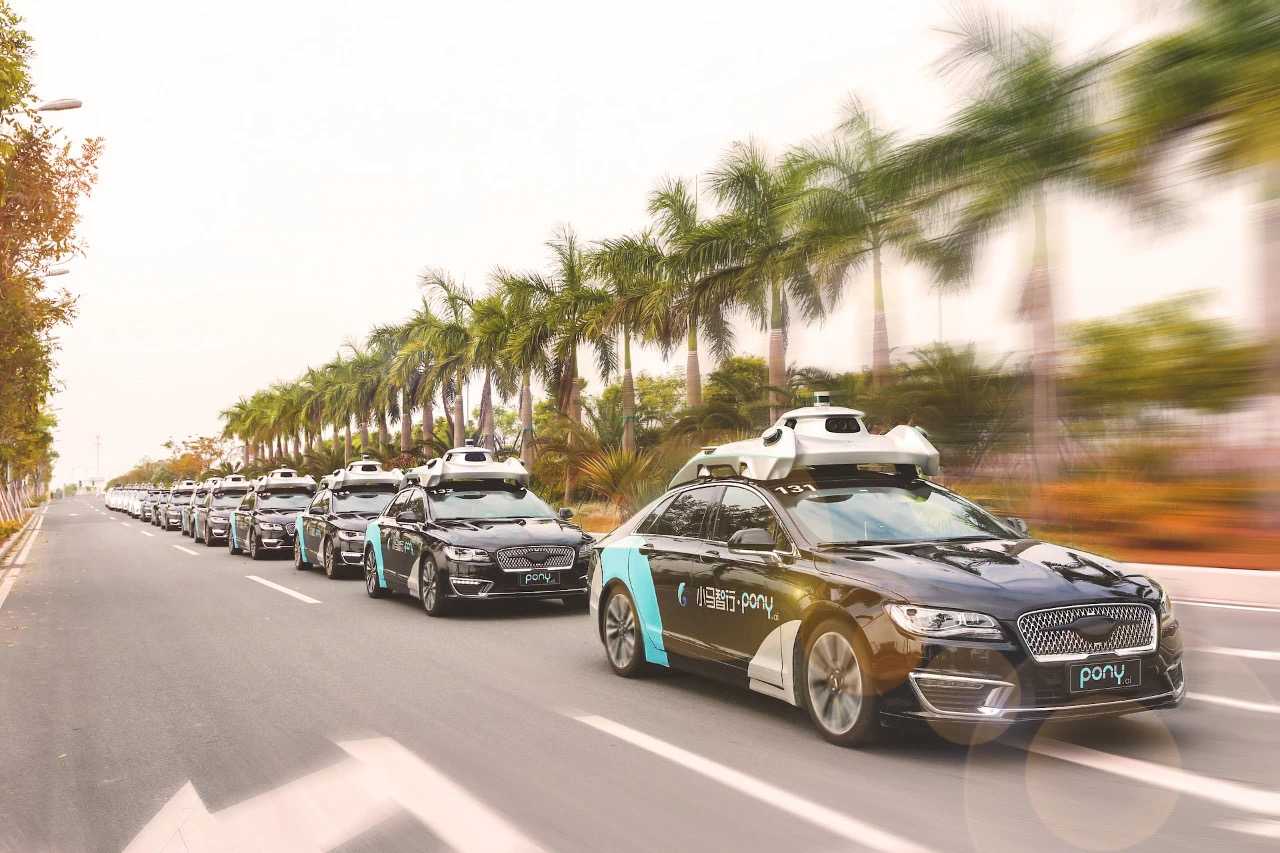 In June, the 100-square-kilometer autonomous driving demonstration zone in the northern area of Zhongguancun Science City, announced the opening of a new area for road tests.
Among those carrying out road tests is Baidu's Apollo Go robotaxi, an autonomous driving taxi service, which opened to the public in Beijing in October.
Passengers can hail the autonomous cabs free of charge via Baidu Maps or the Apollo Go app, according to the company.
Baidu's Apollo Go robotaxi service is currently available in Beijing, Changsha in Hunan province and Cangzhou in Hebei province.
So far, the new area has been used for such road tests and grown to cover 52 roads stretching 215.3 km. By the end of June, 760 vehicles had conducted road tests totaling more than 5,360 hours.
In September, Zhongguancun Science City launched the Zhongguancun Intelligent Network Auto Frontier Technology Innovation Center, as part of its efforts to promote autonomous driving.
The center focuses on innovation and applications in intelligent networks, 5G communication and navigation satellite systems. It is home to various autonomous driving scenarios for vehicles involved in road cleaning and logistics.
The center is hoped to attract related high-tech companies to Haidian and to help build an innovation ecology to provide better technological service, an official at the center said.
"The center will utilize the science and innovation advantages of the science city to promote the commercialization of innovation achievements in Haidian district," the official said.
To provide high-tech companies with better service, the center will support more public laboratories and service platforms, and form collaborative research and development industrial clusters in the zone, he said.